Photo Credit: Formula 1
A post-mid-season recap of the 2022 F1 season
Roxanne Atindehou, CONTRIBUTOR
Disclaimer (because any good article starts with one. I don't make the rules, sorry): This article works as a second part to a predictions article that I wrote in April. You don't need to read it, obviously, but if hilarious, Pulitzer-worthy writing is your kind of thing, I would definitely look into it.
Hello everyone and welcome to my (slightly unhinged) mid-season recap. Before I delve into the season as a whole, let's do a quick rundown of my year as a Formula 1 fan.
First and foremost, I had the absolute pleasure of running into Nicholas Latifi and his girlfriend Sandy Dziwiszek while strolling downtown right after the Canadian GP. They were so nice and agreed to take some pictures. I don't mean to brag but I even made it to a couple of F1 WAGS pages on Instagram (DM me for my autograph).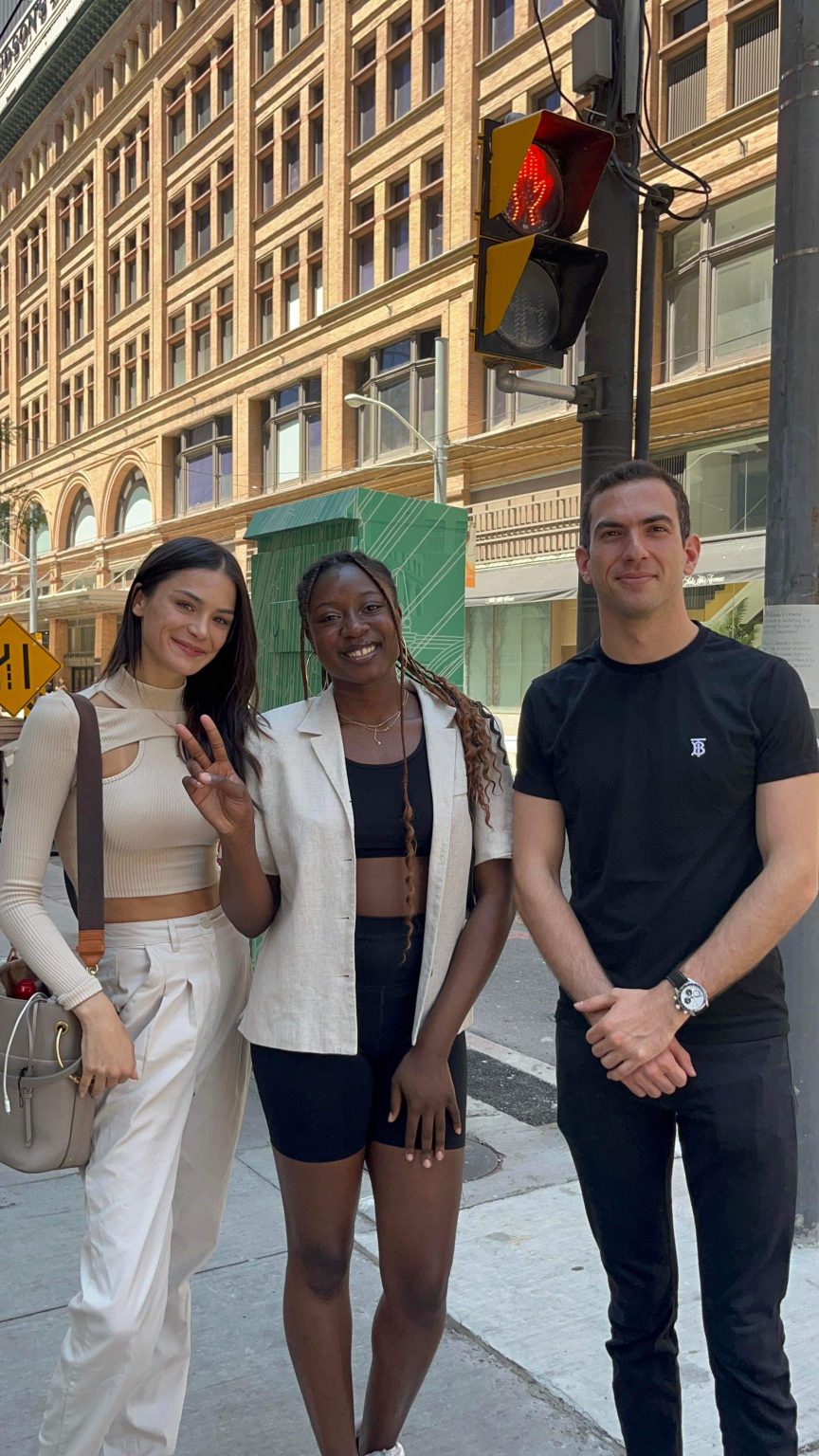 Apart from that, I have spent the better part of my summer reliving the glory days of some of this season's struggling drivers through race replays and highlights. I'm sure I am not the only one who uses clips of last year's McLaren 1-2 finish as emotional crutches *sigh*. I've also cried myself to sleep over Pierre Gasly's 2020 Monza victory more times than I'm comfortable sharing *double sigh*.

Lastly, I think my last article made it pretty obvious that I am a Ferrari fan… need I say more? Yes, I really do, but more on that later.
All in all, this season has been rough and I think that it would be fair to assume that I am not alone in that boat. Yes, you guessed it, I am talking about Ferrari. Nothing I come up with could ever be as funny as F1 Twitter, so I won't go too much into the matter. All I will say is that my predictions were right. Carlos won a race, Charles won a couple of races (not Monaco though, might have jinxed that one RIP), and overall, although the Driver's and Constructors Championships are now out of reach, I do believe that Ferrari still has a pretty competitive package.
Speaking of competitive packages, Mercedes doesn't have one… yeah. This makes their position in the standings even more impressive. Obviously, no one can touch Max and Red Bull Racing this year, but Mercedes' consistency in all aspects this season should be applauded. From the engineers to the drivers themselves, I feel like the whole team has really stepped up their game since the rocky (and bouncy) start to their season. The closing points gap to Ferrari says more about Mercedes' remarkable comeback than Ferrari's epic downfall. All that's left to do now is implore the racing gods to bestow on Lewis at least one win before the checkered flag drops at Yas Marina in 2 months time.
Unfortunately, the silver arrows seem to be the only team who saw an improvement in performance since Bahrain. In a way, I suppose I could compare McLaren to the guys I go out with. There were some issues in the early season, but I still gave them the benefit of the doubt because we all need time to adapt sometimes. Fast forward a couple months, the red flags are so hard to ignore and it's starting to get a little toxic. I mean can we talk about Vettel-gate? What was that Zak Brown? What has Daniel ever done to you? I mostly thank Fernando, that little agent of chaos, for spicing up what was going to be a dull silly season. But most of all, I think F1 as a sport would be losing too much at once if a seat doesn't open up for Daniel the same year Sebastian retires.
The last thing I will address specifically is my predictions for Williams and Haas. In my last article, I'd predicted enough points finishes to get Williams out of the P10 spot they've seemed to have settled in the last few years. God, hindsight is in fact 20/20, because although I was right and Alex Albon is a super star tire whisperer in that car, now I see that I put too much faith in Nicholas pulling all the performance the FW44 has to offer. This would be a whole different conversation if Nyck De Vries was in the seat, though. Finally, I predicted Haas to finish the season P4… hahaha, yeah I wish I could blame drugs for that one, but I was stone cold sober when I thought, typed, re-read, and submitted that sentence. In my defence, Mick finally managed to get points this year and Haas is P7! But yes, that misguided prediction was mostly based on my desire to see Gunther Steiner succeed, but it now makes for a very funny punchline.
But what do I think of the season as a whole, you ask? I will tell you regardless. Honestly, in my opinion, it's been a pretty boring season, but I'm not a Max fan, so that is a given. The new regulations did not disappoint, but there is still such a large gap in performance between the top 3 teams and the midfield. We've also had some objectively gut-wrenching moments. I am yet to recover from Lewis' almost-win in Spa and I think even Max fans are still haunted by Charles's scream after crashing in France. Sure, this season has delivered some pretty iconic moments such as Crofty's "Through goes Hamilton!" at Silverstone or Fernando's stunning Qualifying in Canada, but I don't think these nuggets are enough to redeem the entire year. I'm tired of seeing Ferrari or Red Bull win races and claim poles. I want to see some excitement. Give me another Hungary 2021 or a Sakhir 2020. Is that too much to ask?
Well that's me, thank you for reading my daily Formula 1 rant in print. I'm so grateful for the opportunity to do this, especially because my friends are getting tired of me shoving stats down their throats. I hope the school year, and the end of this season, treats all of us very kindly (except Max fans — go away).